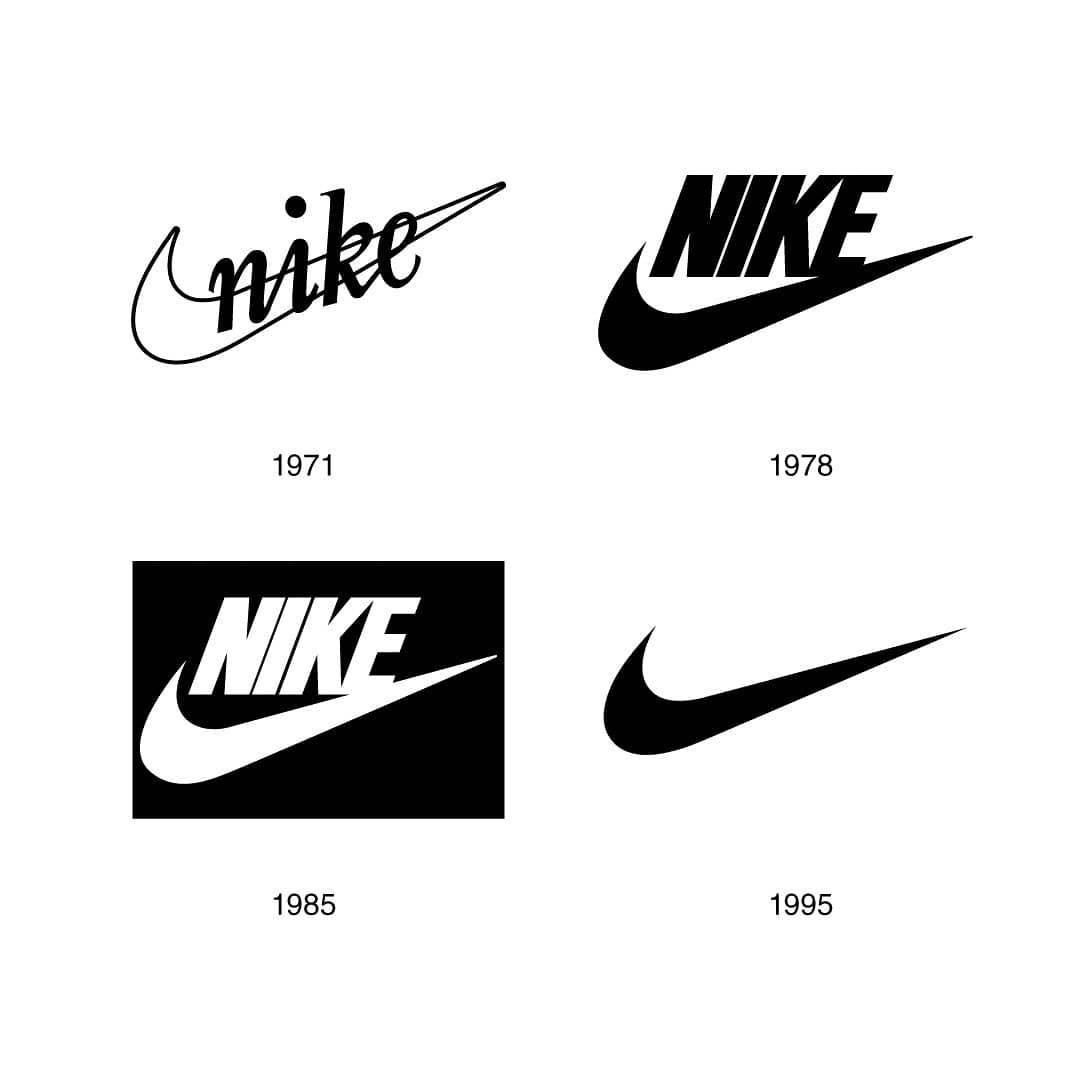 According to a scientific study from 2015, published in Inc. magazine, one of the most memorable logos in the U.S. is Nike. Nike is a brand of legends. How did it all start? The Nike logo has an incredible story.
Phil Knight owned a company originally called Blue Ribbon Sports. He was also an accounting professor at Portland State University in Portland, Oregon at the time. As luck would have it, Carolyn Davidson was a graphic design student there. She actually started as a journalism major, but switched to design after taking a design course to "fill an empty elective." She would eventually design the swoosh!
As the legends goes, Phil Knight overheard Carolyn say that she couldn't afford painting supplies. That's when Phil asked her to do some work for him. He offered her a job to create charts and such for his meetings. This arrangement worked out well, so she continued to design posters, ads, and other collateral for Knight's company.
In 1971, the same year Carolyn Davidson graduated, Knight and his co-founder needed a logo for a new line of running shoes they were getting ready to introduce. They asked Davidson to design a stripe – which is industry lingo for a shoe logo. Specifically, they wanted something that "had something to do with movement".
Davidson worked on her ideas by drawing on a piece of tissue over a drawing of a shoe. She eventually showed them five different designs, one of which was THE Swoosh, which was designed to resemble a wing and hint at Nike, the Greek goddess of victory. Production deadlines were looming, and Knight settled on the Swoosh after rejecting the four other designs. He is quoted as saying "I don't love it, but it will grow on me" about the chosen design. The company only paid her $35. If adjusted for inflation, that would be about $225. It's actually not that bad for a kid fresh out of college.
In September of 1983 – not long after Nike went public – Mr. Knight made quite possibly the most magnanimous of gestures. He hosted a gathering where he bestowed upon Ms. Davidson chocolate swooshes, a diamond ring made of gold and engraved with the Swoosh, and an envelope filled with 500 shares of the company. Today those shares have split so many times they are worth well over $1 million dollars. Ms. Davidson is quoted as saying, "this was something rather special for Phil to do, because I originally billed him and he paid that invoice."